I've focused this week on getting things finished instead of stitching new stuff....and I've finished 5 (yes 5!) ornaments! And finally created a way to hang something I stitched 3 years ago.



Onto the Pictures! First up.

A couple of Thank you Xmas Ornaments. I started one of them on Feb 13 and finished the second on the 26. These are for Ike's (former! *sniff*) preschool teachers. They did such an amazing job with him and gave him such a wonderful first exposure to school, I felt I needed to show them how much I appreciated it. On the back, I ironed some wonder under onto some muslin, gave Ike a fine point Sharpie and had him sign it. Then I wrote his name and the dates he attended her class.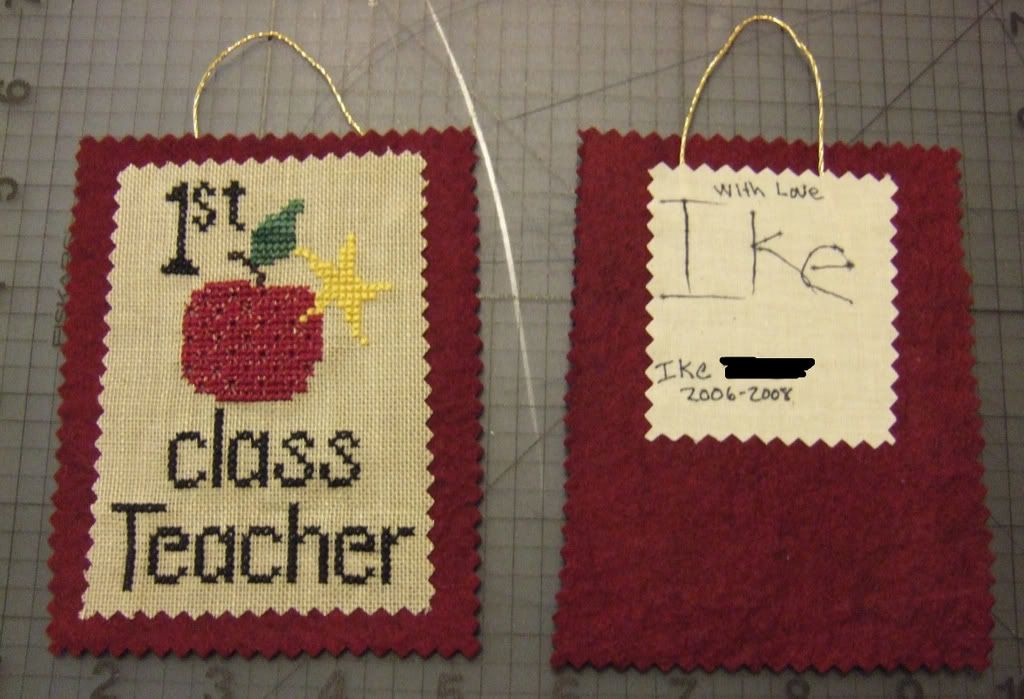 Then an ornament by Kei Bleish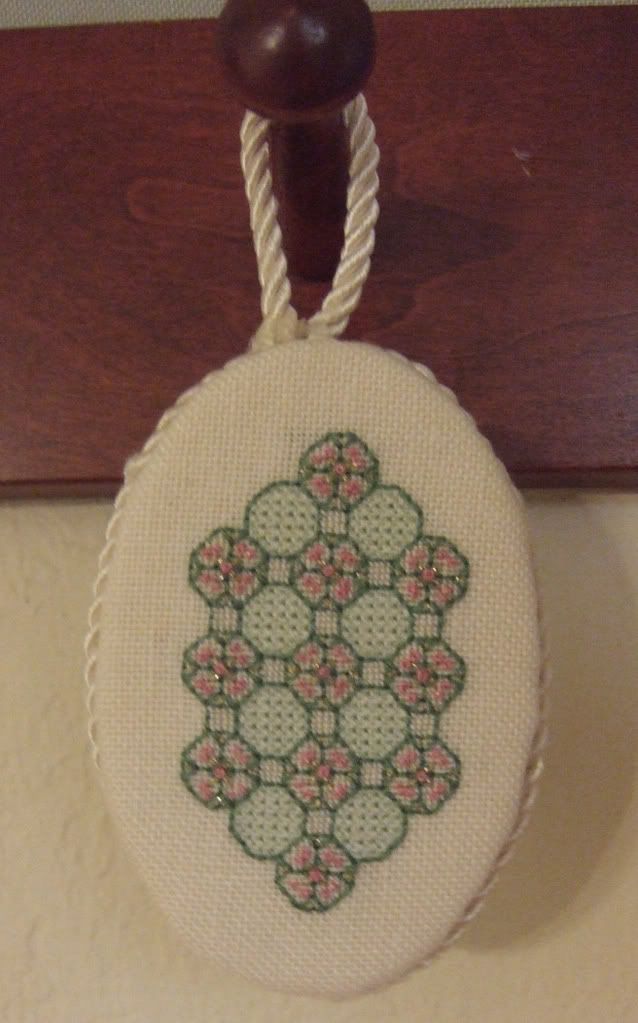 Then an EGA monthly project that's about 5 years old. Metal work.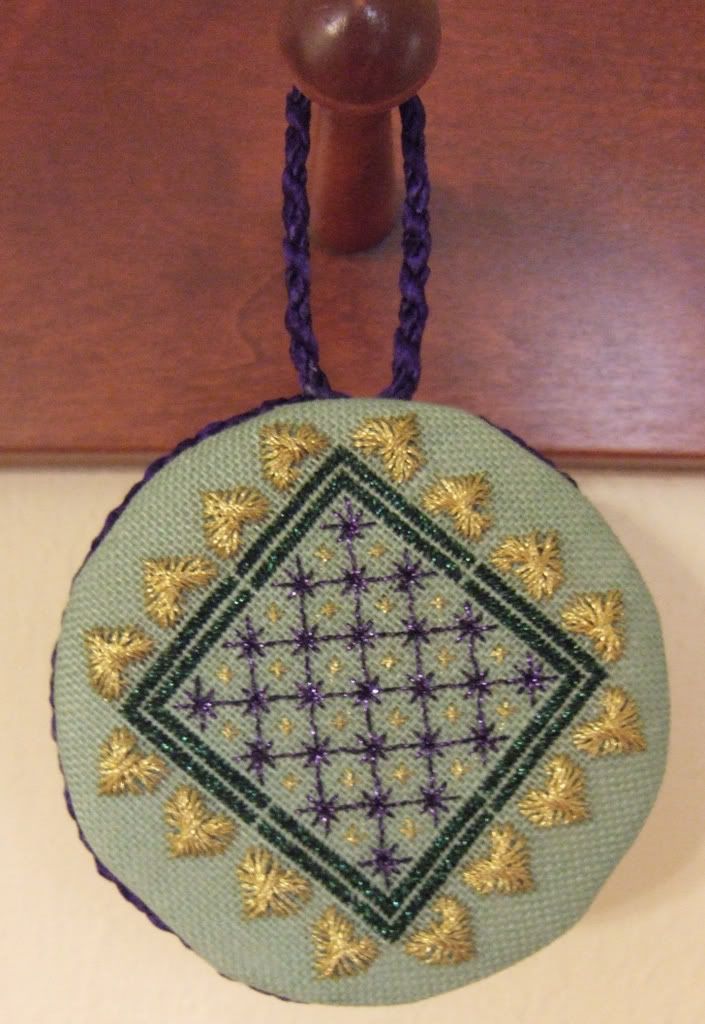 Then a needlepointed Double Decker Bus Christmas Ornament. Its a little washed out 'cause of the flash.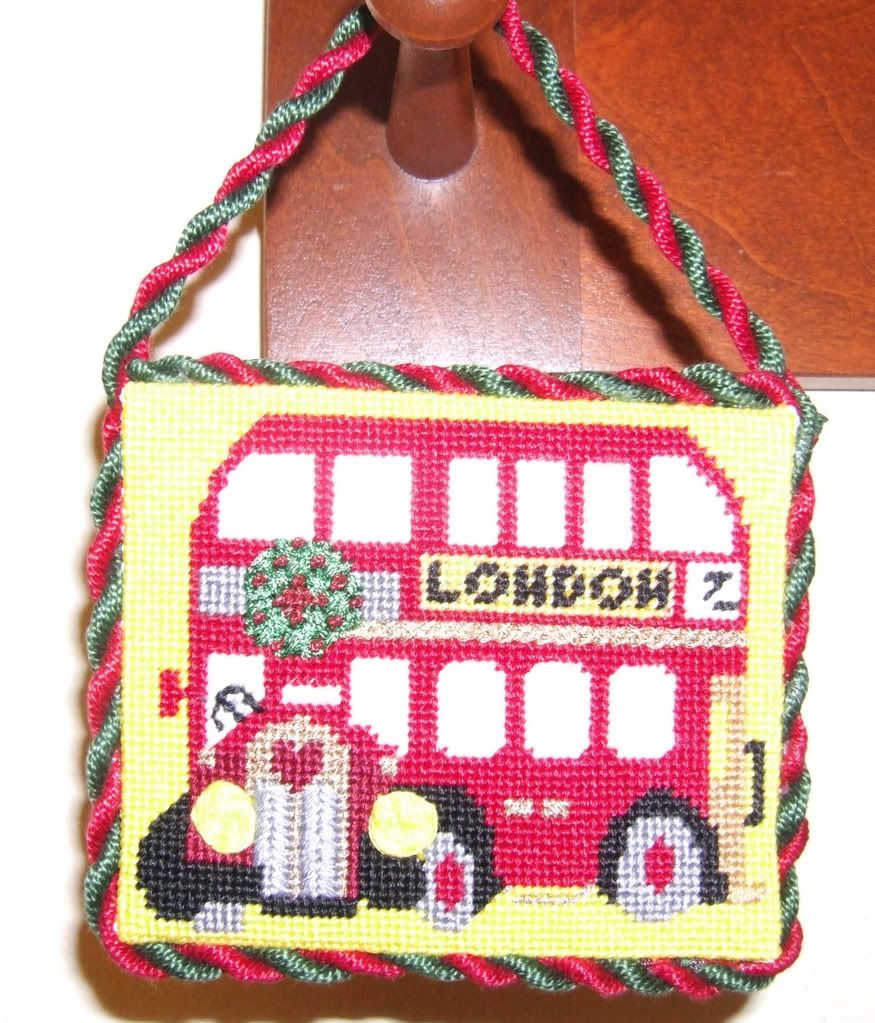 And then Bird Brain's Pumpkin Patch. I finished the stitching in 2005, but just finally figured out how to hang it up. Now I just need to find a permanent home for it.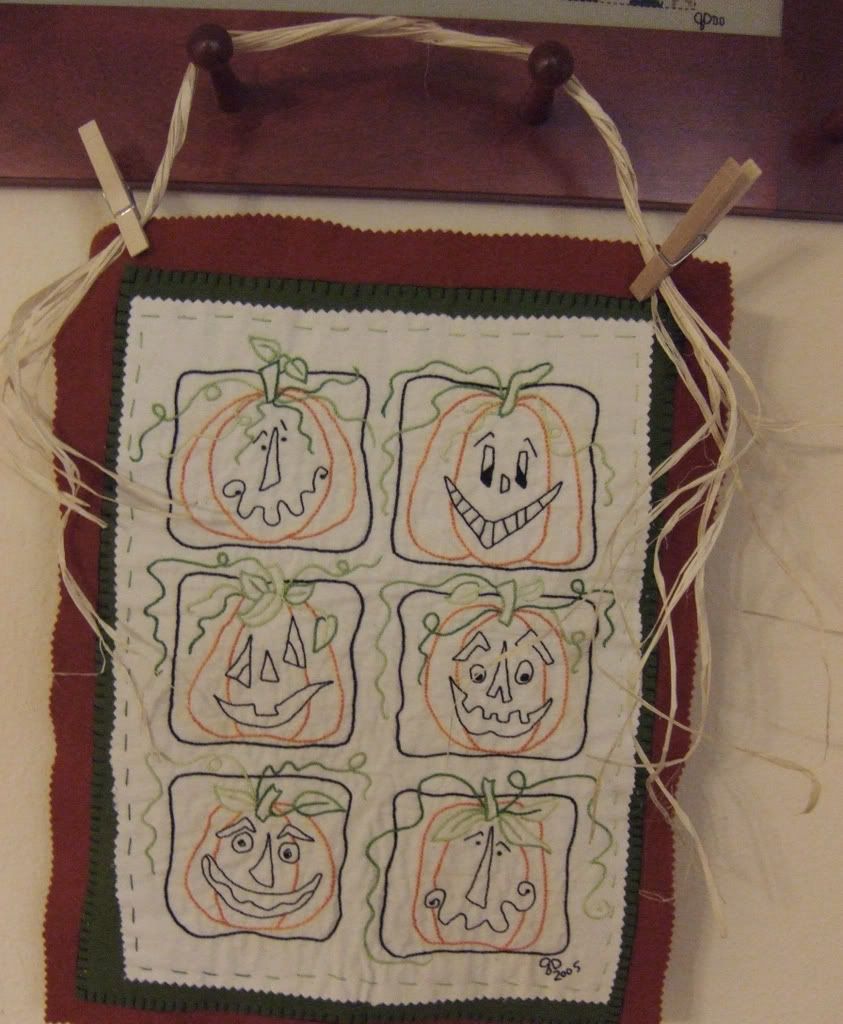 Its been a busy week. Next on my finishing list. Framing a hardanger doily, and stretching two other pieces I want to frame

.