Did some finishing and some stitching this week. First up the finishes.



This is a pin keep that I bought as a kit at the Stitching Festival in 2003. I wanted to try Blackwork and this little project seemed like the perfect starter project. I didn't like it. In fact, I disliked it so much I only did the chain on the back instead of the full motif.

Here's the front.
Here's the back.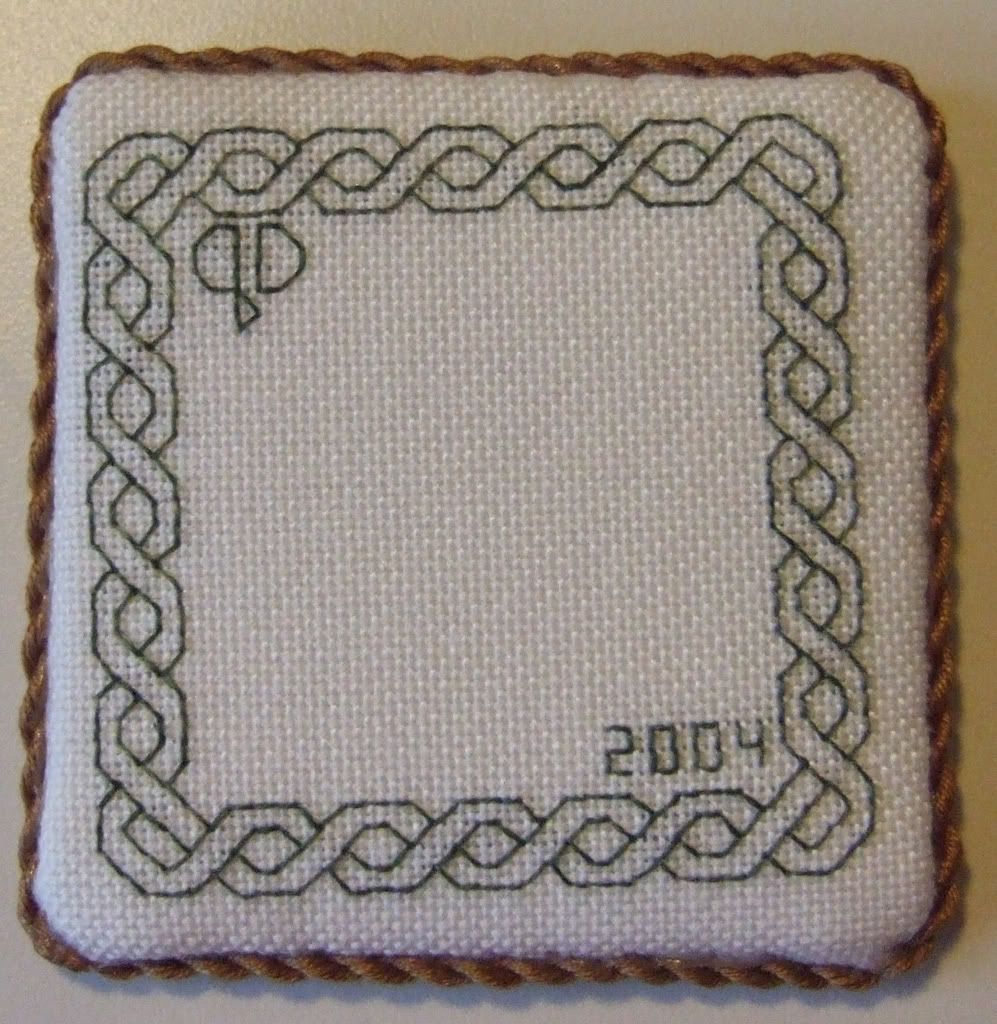 Then I have a couple that I stitched up in 1999. These poor things have been sitting in a box all this time waiting for me to frame them. So I finally did it. Right now I'm debating if I'm going to add conservation glass or not...Then I'll close up the back. If I remember correctly, these are Bent Creek designs and appeared in "Cross Stitch and Needlework" (the old Better Homes and Gardens Publication) sometime in the late '90's. They are in matching black frames that I distressed.
Here's the two together
Here's a closeup of Here Comes the Sun
Here's a closeup of Full Moon Rising.
Last but not least, here's my latest WIP. I've been spending most of my free time finishing things, that I haven't spent too much time stitching. But I'm making progress on this Valentines Day piece. At least now I know which way is up! =)