I finished something! Woo Hoo!

Actually I finished several somethings.



I've finally finished Fleur des Anges. W00t! And here's the finished pick.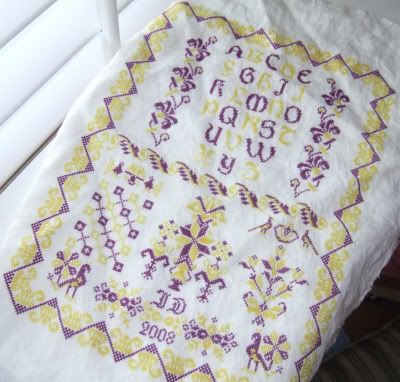 I am so happy to have that finished. Lets see, its on Zweigart's Antique White 32ct linen, stitched with Gloriana's Lucky Old Sun and Caron Soie Crystal color number 6002. I changed the center motif on the very last row to include my initials and the date (it was supposed to be a repeat of the motifs on either side of it, but the colors swapped.) I started this thing last February, and I finished it on 5/29/2008. If I can get it framed in time, I'll enter it in this years county fair.
Last month when I got so frustrated with it, I decided to make a scissor fob from the kit that I had. Well, there was so much material, I made two.
The one that is upside down looks like this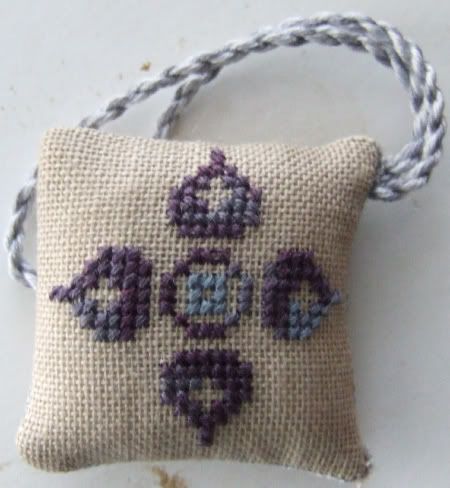 The kit was for the castle, I decided one was enough and found a motif in my library and used that instead.