Just more proof that Ike is in fact Joe's Biological Son. We sent him off this morning to get dressed...and this is what he was wearing when he came out.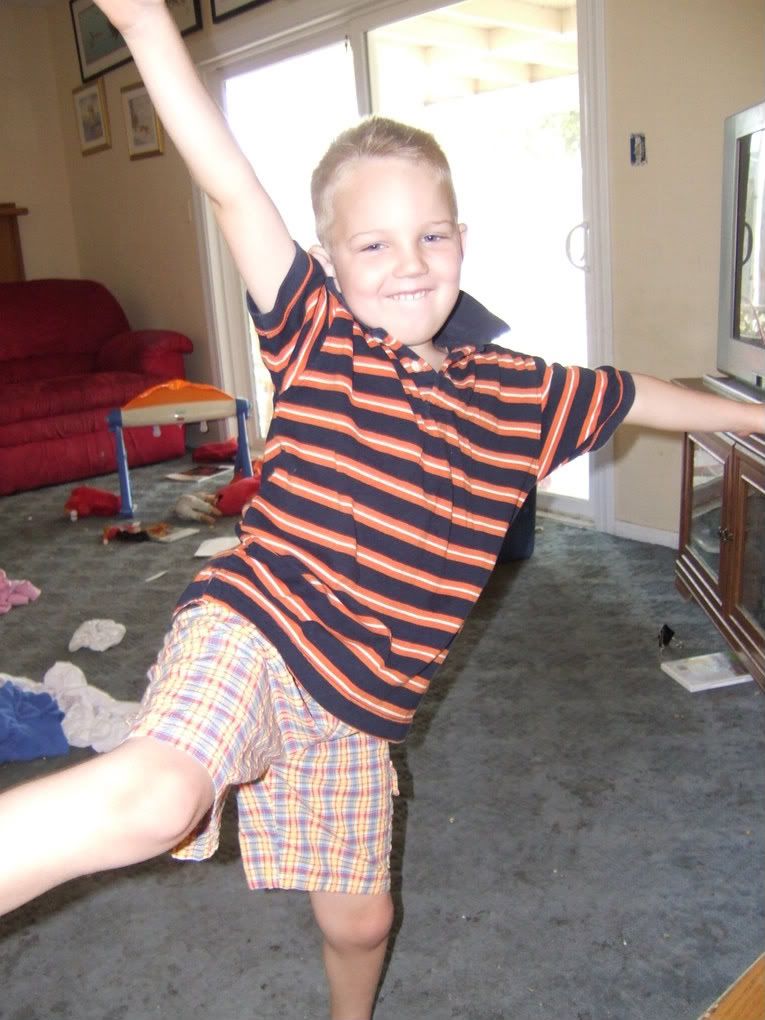 Your screaming eyeballs are not deceiving you. He is, in fact, wearing red, yellow, and blue plaid shorts with a black and orange striped shirt. My god. Its genetic.

And yes, I let him leave the house dressed like that too.