(click what you can see of the picture to see the whole thing. This style chops pics. The only thing I don't like about it.)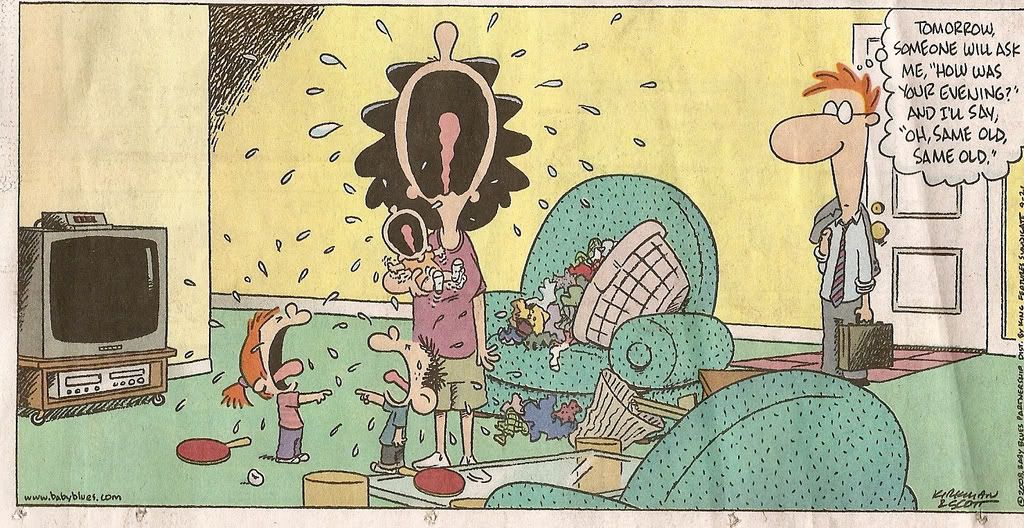 I cannot tell you how many times Joe has come home and this is the scene he gets. Poor man. Needless to say I've made a couple of icons out of this comic. Wanda screaming her head off is just too perfect.
For your enjoyment. Today's Baby Blues.
Current Mood:

amused