My family and I attended the school's "Spring Faire". Since I was there I took another picture of the plant outside of Fifth Grade. Check out what this thing looks like six weeks after I last saw it.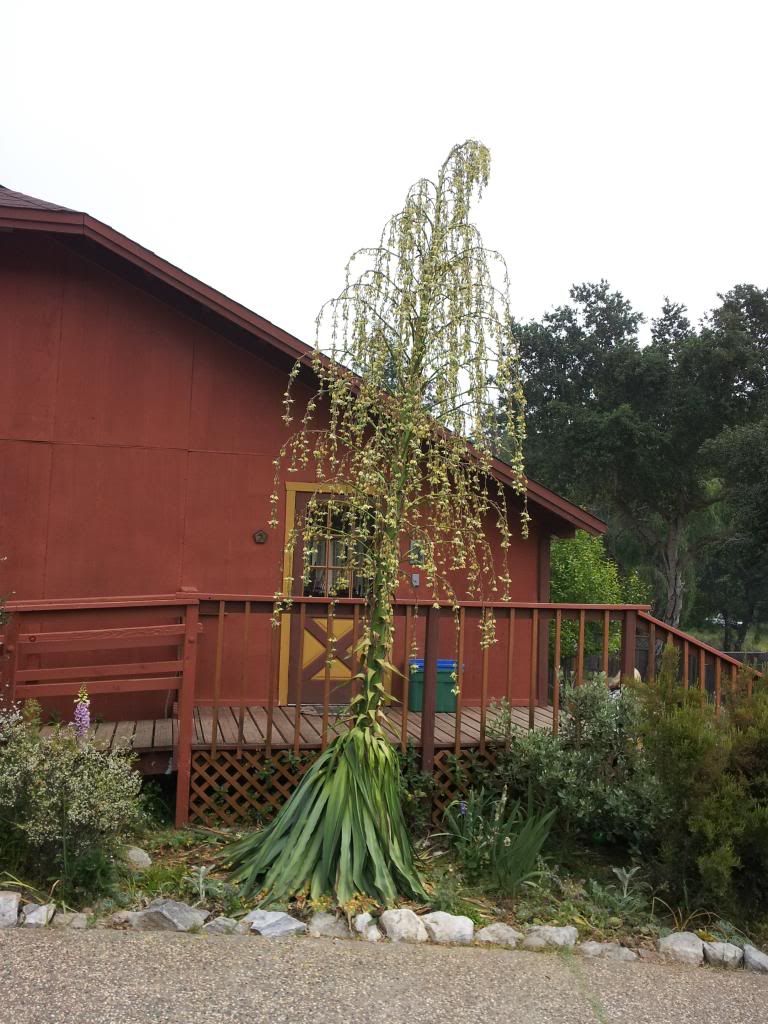 It's totally over the roofline and look at all those flowers! Most of the blossoms were dead and crispy by this point and the plant is starting to die, but it must have been GLORIOUS when it first bloomed! I'm so sad I missed it. But still! It's completely different than I would have expected. And it's so awesome!
This entry was originally posted at http://aelfie.dreamwidth.org/6953.html. Please comment there using OpenID.