First up! My pride and Joy! Fleur des Anges (modeled by Magic the cat) stitched on 32 ct antique white linen 2 over 2 in some places, 1 over 2 in others. I used my own fiber choice (Gloriana and Soie Cristale). Took me months to stitch this...I think its my biggest BAP to date.
I think I did a pretty good job on the framing.
Next is Joe's Valentines Day Present. I found the frame last year and then went and found something to stitch for it. I think it came out wonderful. The design is a freebie by Chocolate Cat, the fiber is In the Reds by Thread Gatherer, and the linen was something I had lying around in my stash for what seems forever. It is however 32 ct and its stitched one over one. This one took less than a week to stitch up.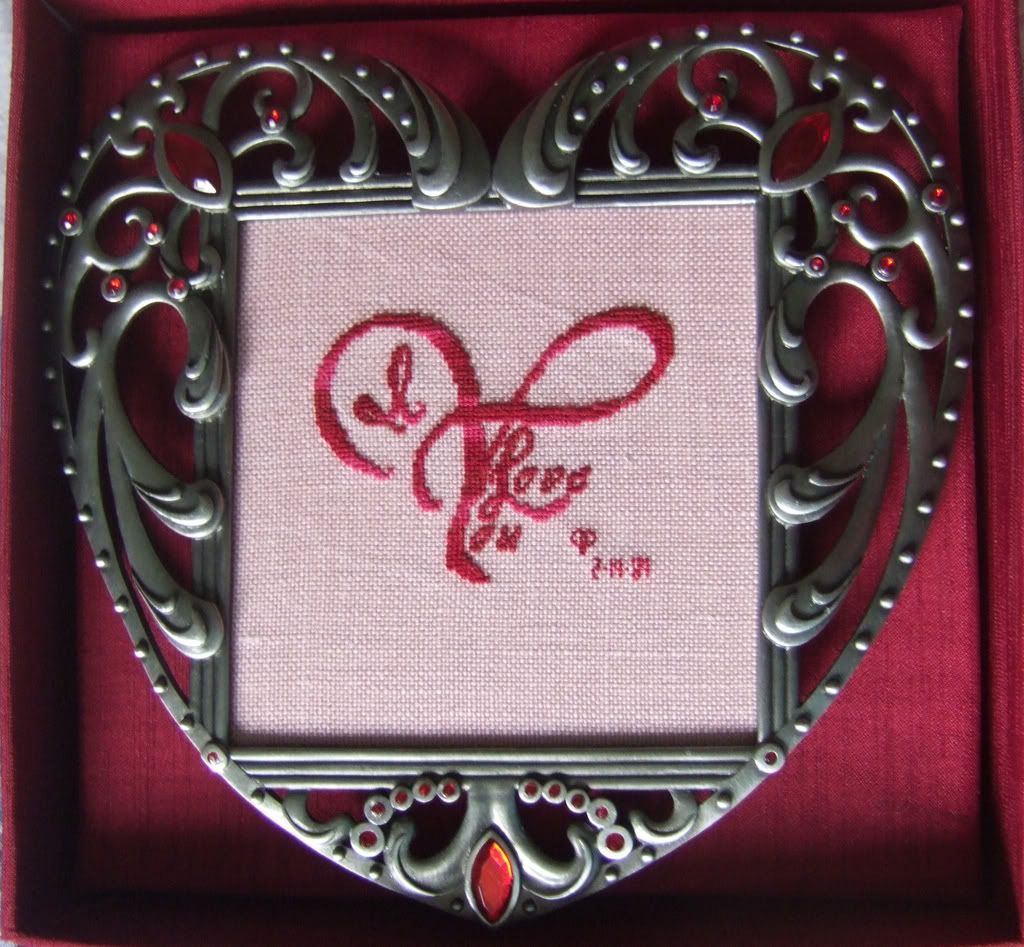 Lastly, I got bored of working on my "home" project, so I pulled something out of my stash and worked on it. Took less than 2 weeks to finish. Its Pushing up Daisies by Raise the Roof designs, using the called for overdyed fibers (mix of GAST and WDW) on a piece of light blue Monaco I had in my stash (awful fabric, I'll never buy it again), and the buttons are by Just Another Button Co. Its stitched 2 over 2 on 28 ct. I think its both morbid and adorable. Its dedicated to all the childhood pets we've all buried in the back yard.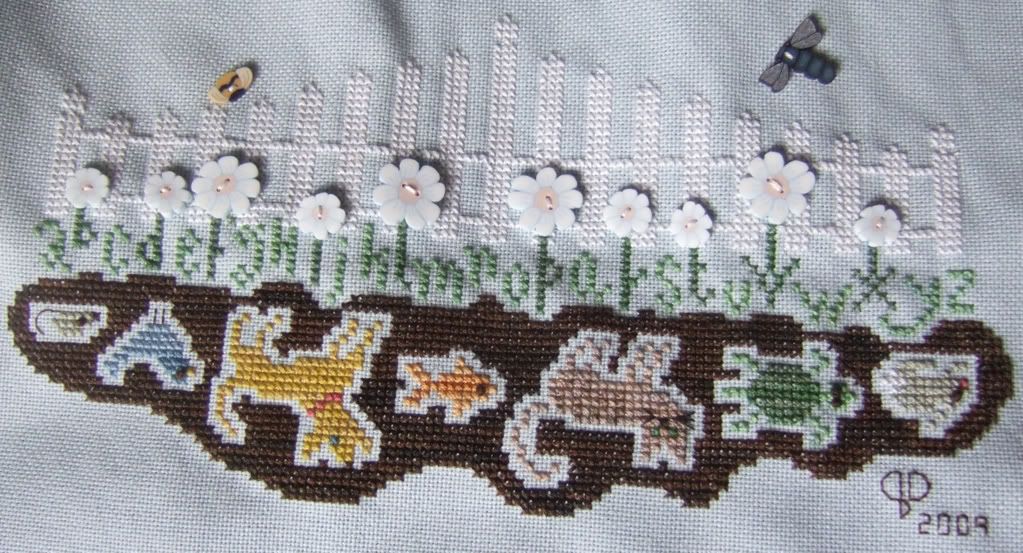 Hopefully there will be more soon.
HA!
So I've been bad about posting pictures. I framed a couple of pieces and stitched another.