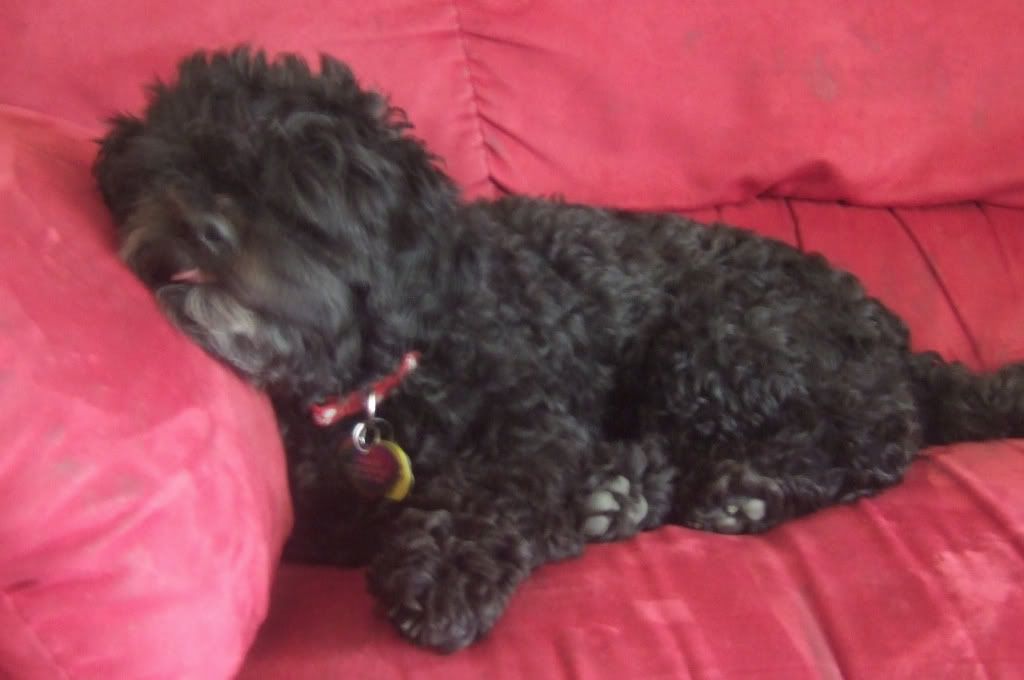 Gotcha! Bet you were expecting pictures of this person.




But no. You got a picture of: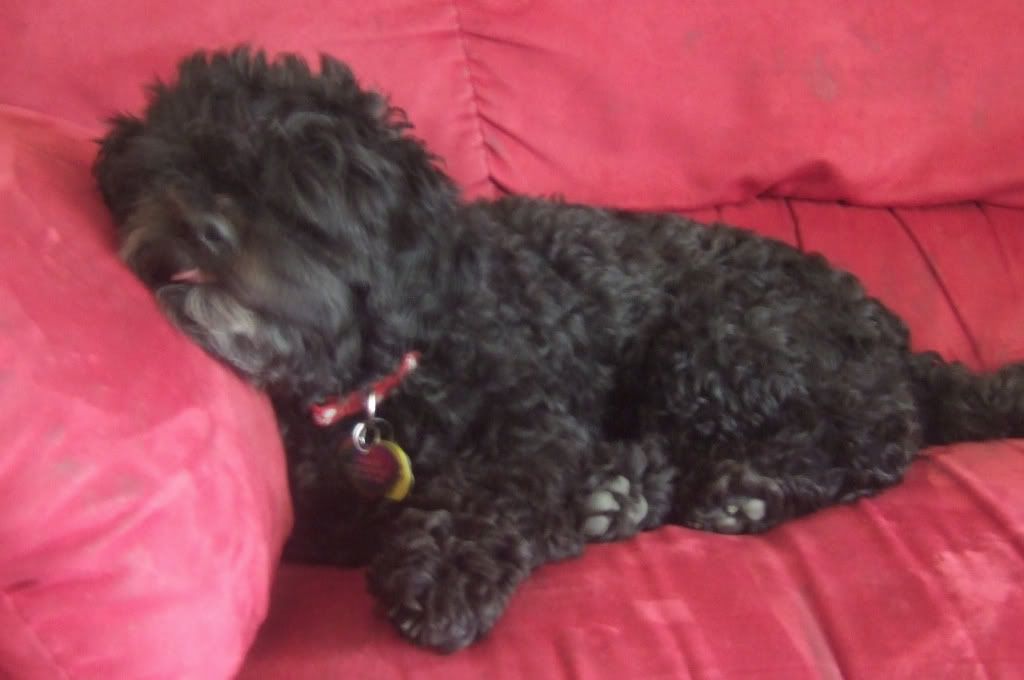 This is Charlie. We adopted a pound puppy this weekend. He's a 5 y.o. Shi Tzu/Poodle mix who is easy on our allergies (I haven't had to take any drugs yet) and is obsessive about playing fetch. Which works with our Ike, who is obsessive about throwing the ball. Match made in heaven I think. He came from a family with small kids, so he is used to them and is very good with them.

I wish I could say the same about my kids. Although they are getting better, they are a bit rough with him. Everyone is enjoying him very much...even Magic. She's already forgiven us for bringing a DOG into the house.