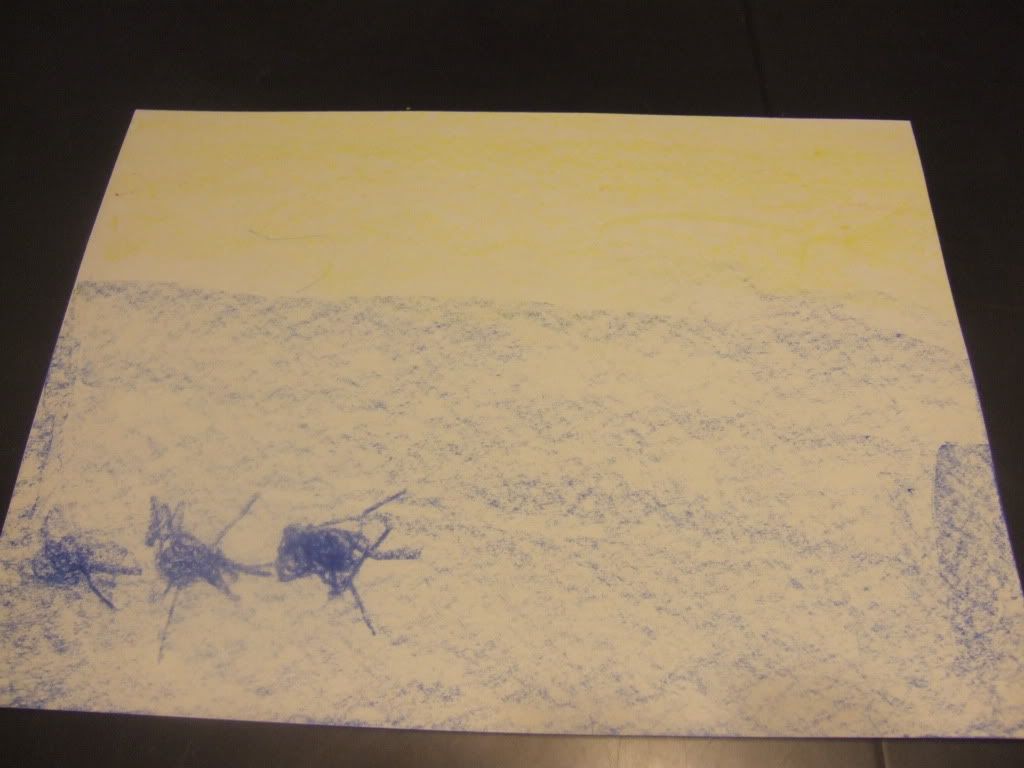 Two Color Underwater scene, those blobs are fishes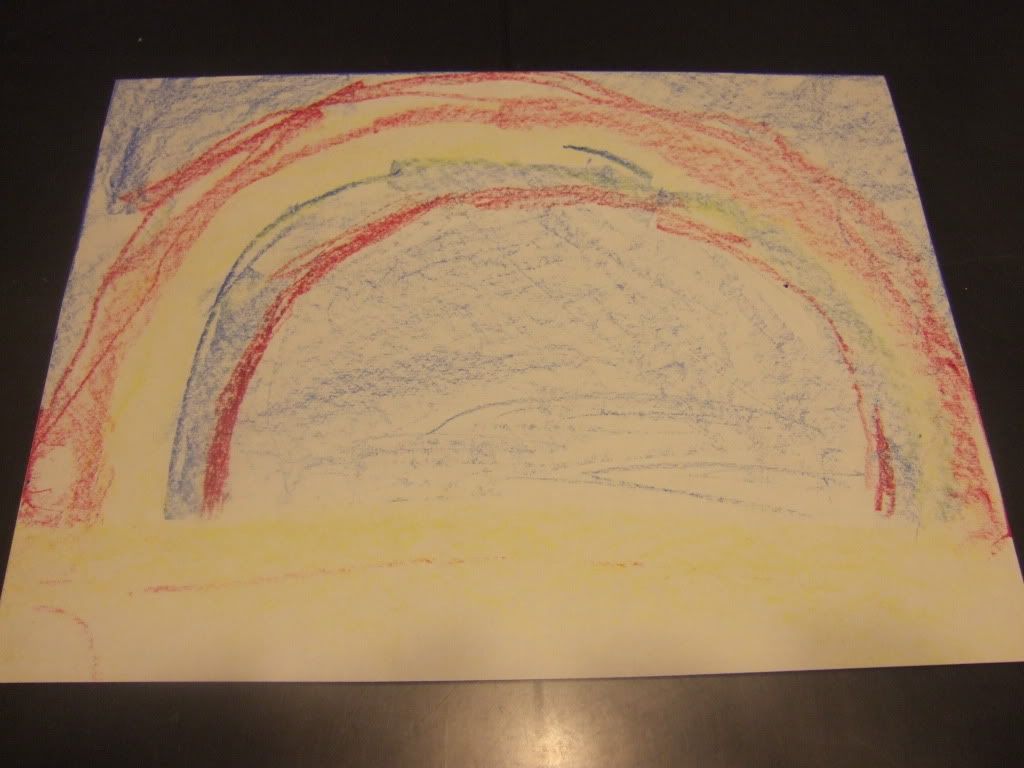 An attempt to make a rainbow only using the 3 colors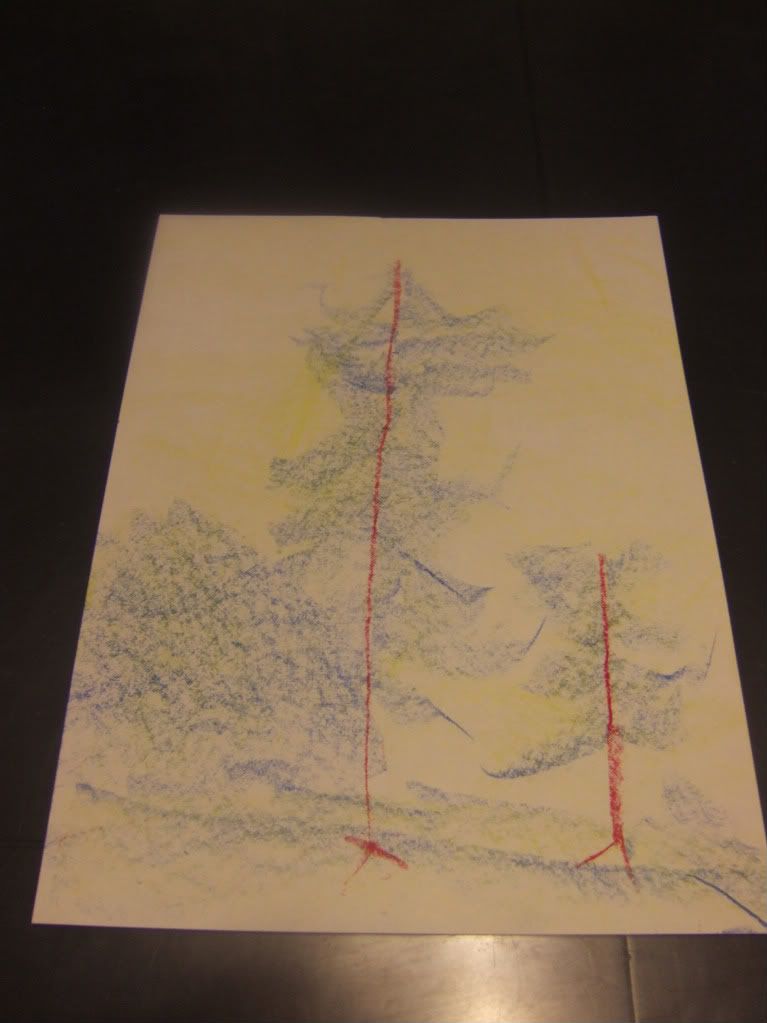 A pine tree. That blue blob is a hill.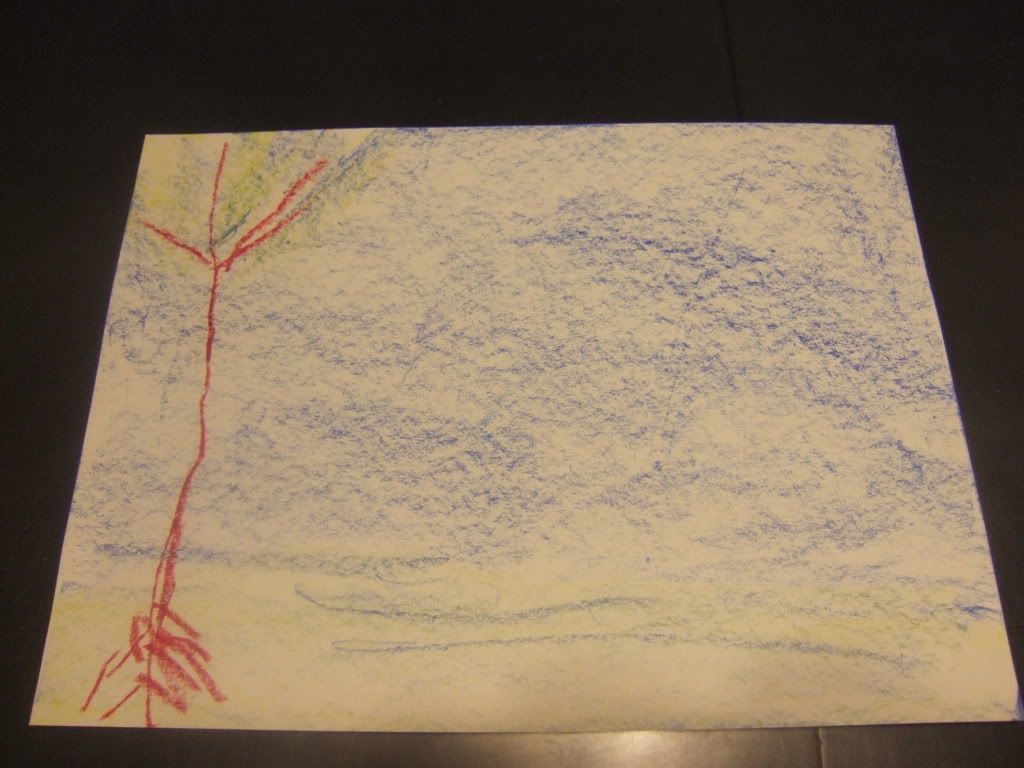 A regular tree.
I've got to find to find a better place to take pictures, these are really dark and its hard to see the colors.
I need to be working with Ike on developing his Will forces. He wants to rush through his pictures and just be done. Although he is willing to try...and that's the important thing.
We didn't get to everything I'd planned 'cause I realized, I need more practice before showing Ike... =)
Since this week was teaching Ike the basics of working with the block crayons I thought I'd post some results. From the few other blogs I've seen with pictures, Ike's pretty typical.
Current Mood:

busy