I've now officially attended my first EGA National Convention. For the last 2 days I've been sitting in a well lit conference room at the San Francisco Marriott taking a class in Stumpwork from Jane Nicholas.

IT WAS AWESOME!!!

My god this piece is frickin' tiny! And incredibly fussy! After stitching for about 10 hours over the last 2 days my neck and eyes are sore.

But I had a really good time. It was nice to be out and be Jen, not So & So's Mama.

Here's pictures of the piece after day 1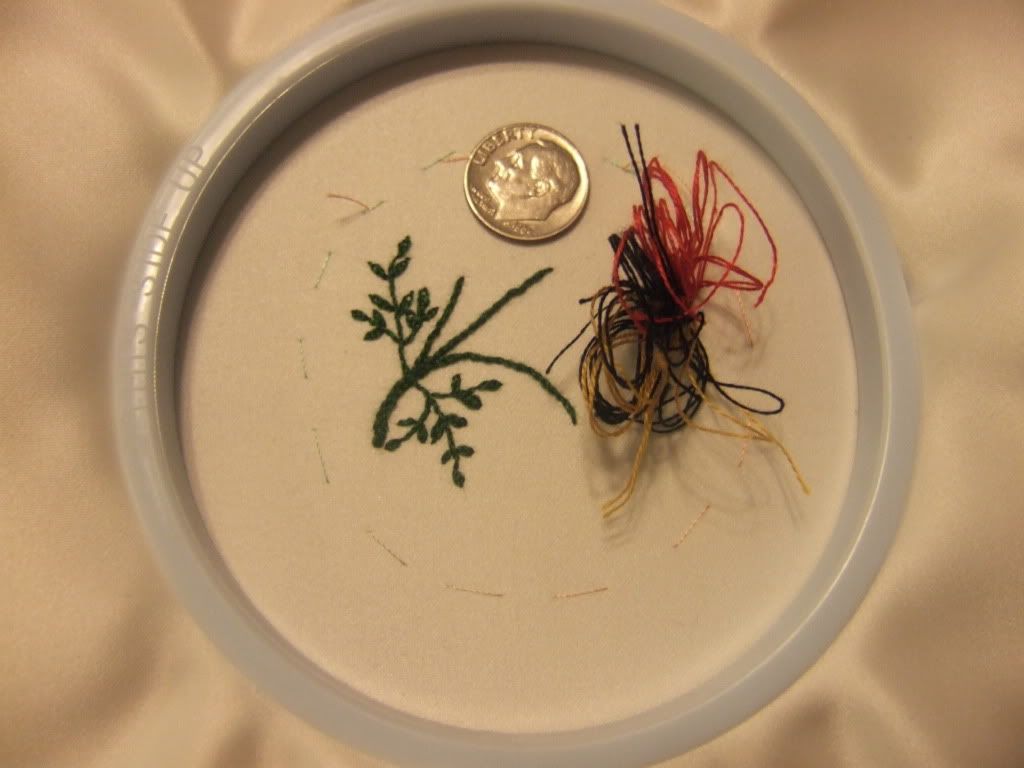 And yes, that's right. That is a frickin DIME!!! I said it was tiny.




The finished piece is a bumble bee and a California Poppy. Here's one of the flower petals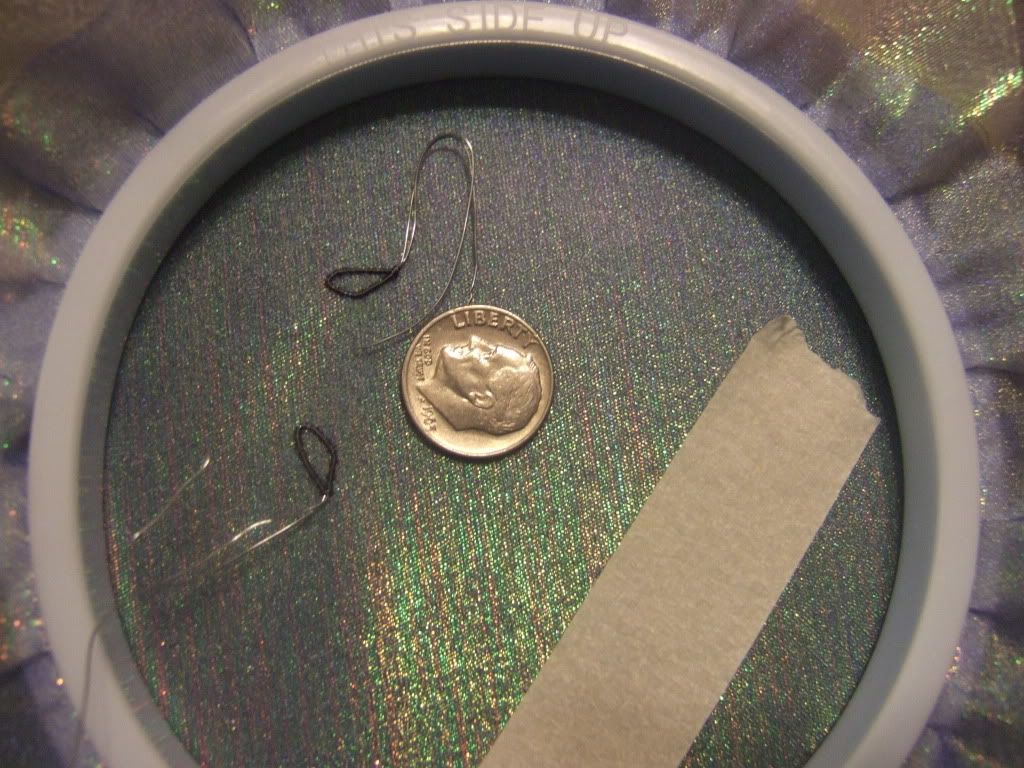 And here's the two larger bee wings. Ut!

After Day 2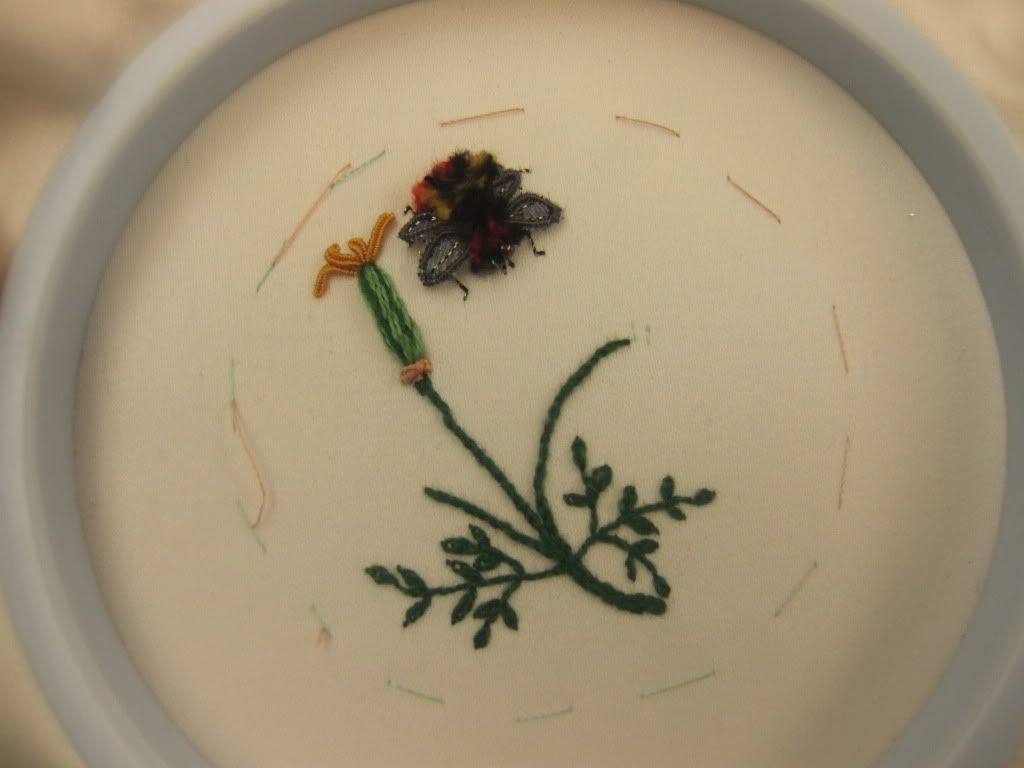 No dime this time...but still...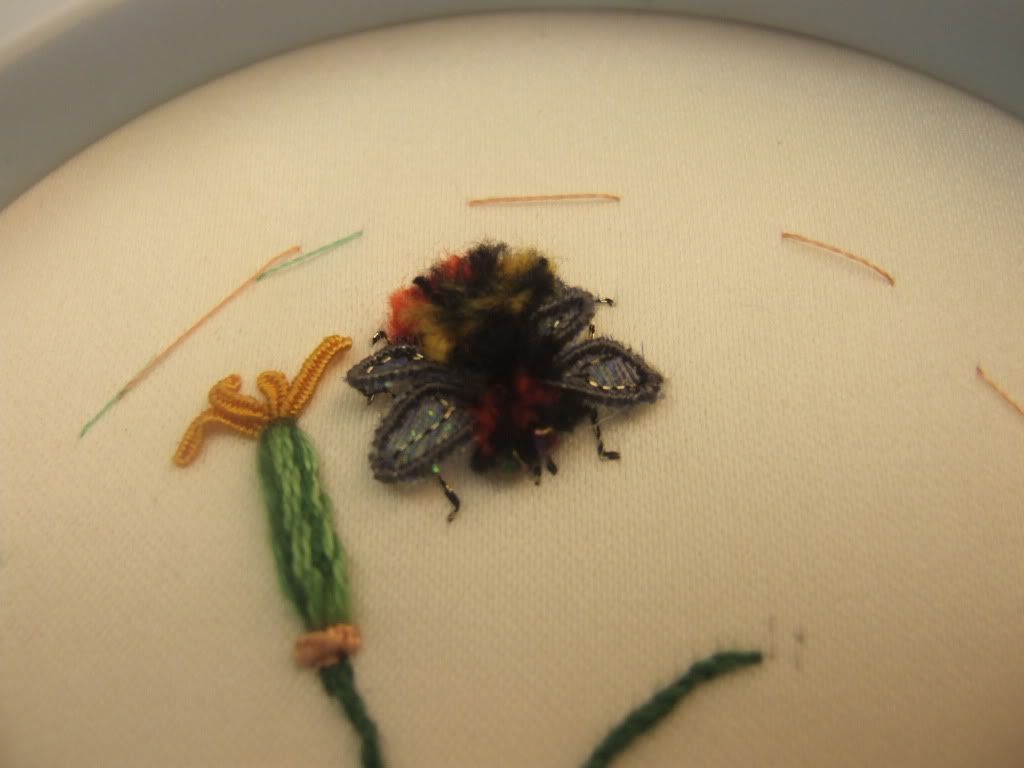 A close up on the bee. Isn't he cute? If you are paying attention, you'll see the stitching ON the wings.

I still have 5 petals to stitch at about an hour each, plus installation...so I have at least 6 hours more like 7-8 hours to go on this little bugger. The nice thing is now I have it to where it is portable. I can toss it into a little bag and take off with it and work on it when I have a chance. I'll be posting more pictures when its done.