I'm posting a lot about Gray lately and that's okay...he's too cute not to. =)

Earlier in the spring I had a head of garlic sprout on me. Rather than cook it up, I decided to find out what might happen if I broke the cloves apart and planted them.

About 3 weeks ago, Gray and I pulled them out of the ground.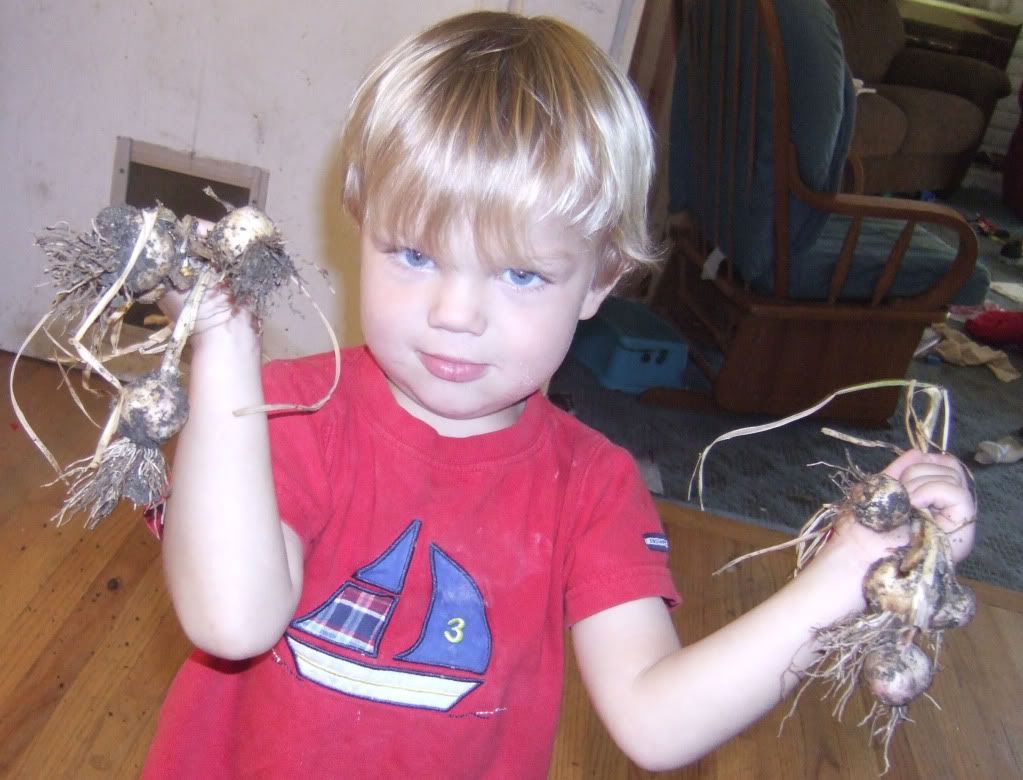 Not a bad harvest for a head of garlic!