We've been remuddling.

About two months ago the toilet in the hall bath broke. So we've been sharing one bathroom to 6 people. Not fun. We've needed to update that bathroom....ooo...since we moved in. But we knew that if we replaced the toilet, we'd have to fix the subfloor, which meant replacing the flooring...and if we are going to replace the flooring we should replace the uber-cheap, busted and disgusting vanity. Basically we've been putting the whole thing off. It took us a long time to figure out what we were going to do and gather the supplies (Thanks to Gram for helping to pay for this!). A big family shopping trip to Lowe's last Saturday got us the last of the supplies...flooring and a toilet!

I called the plumber on Tuesday...he said how about Thursday? Excellent!

Early Wednesday morning I get a call...how about today? Awesome. By end of day Tuesday...my bathroom looked like this: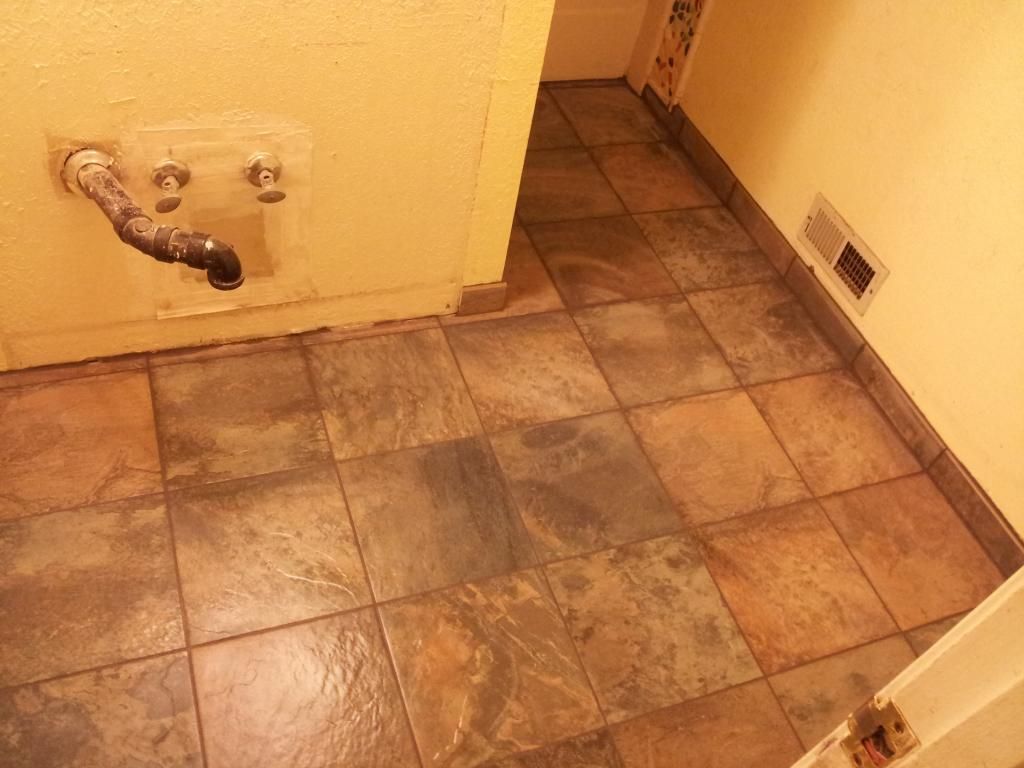 By end of day Wednesday, it looked like this: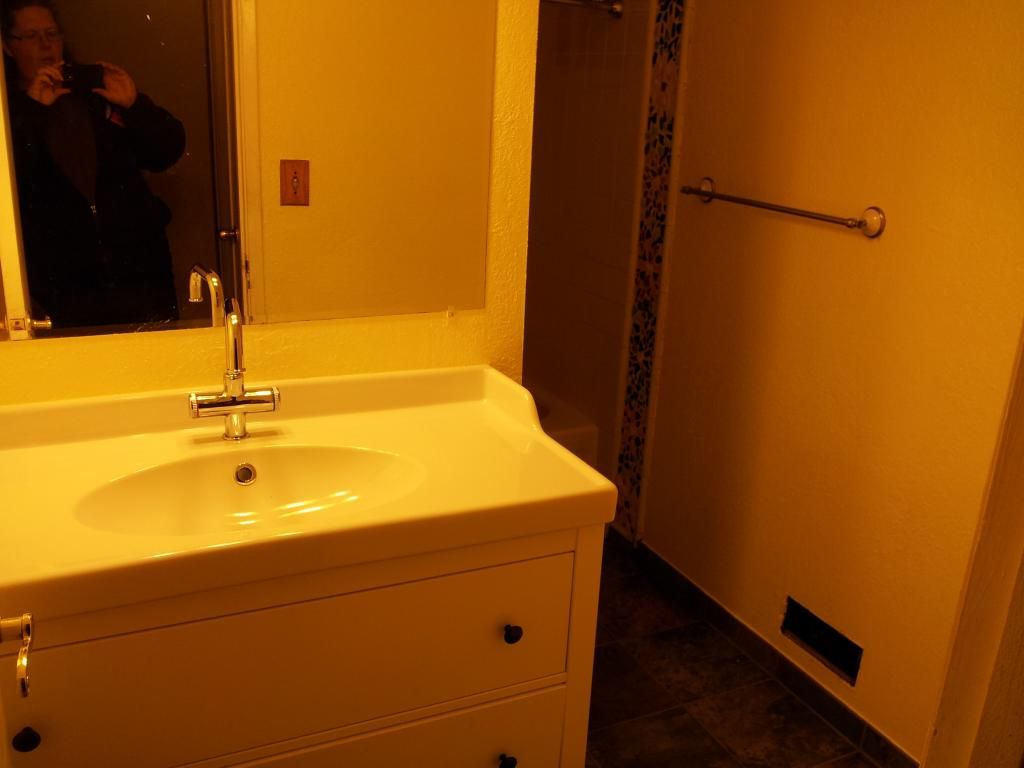 Whee! Next upgrade will be glass doors for the tub or new light fixtures

We love it...only problem is that the sink stopper is stuck down and we can't get it up. This is apparently common for Ikea sinks...joy.I'm going to call the helpdesk and see if I can't get some help.

Oh. And this also means that Christmas will be here!